Brain Training
Train your Brain like you train your body for improvement in focus, stress and sleep quality. Neurofeedback is used as a tool to aid in treatment of many conditions.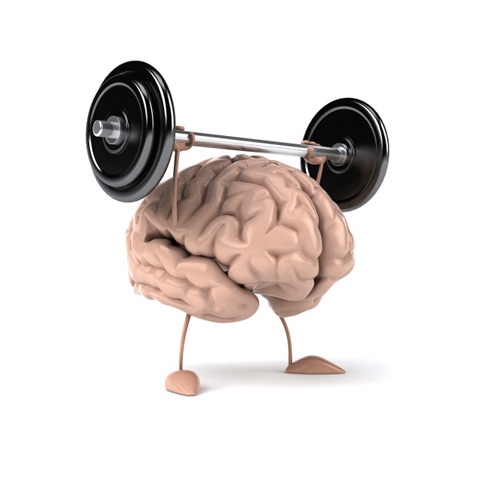 Research
Find straight forward research on many conditions improved with Neurofeedback. We are actively involved in research projects with both retired NFL players and Military Veterans.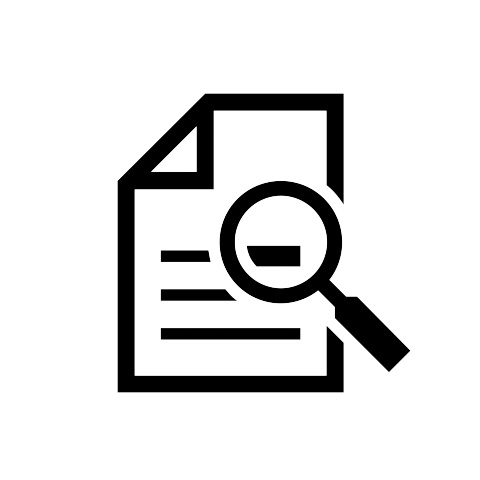 Brain Function 101
The brain functions through networks made up of billions of neurons sending signals to create and establish neural pathways. The efficiency of these pathways determines your processing abilities, reactions, decision-making, attention level, emotional well-being and much more.
If the neural pathways are less than efficient, or brain patterns tend to become "stuck," then many times re-training these pathways and patterns to function more optimally is necessary.
When you come in for you initial consultation, your brain will be analyzed for its strengths and weaknesses. Since your brain functions on an electrical basis, we are able to create a "Brain Map" of the electrical activity throughout different networks, areas and mental states. The proper term for this is a qEEG or Quantitative Electroencephalogram.
Individual brains perform differently under different controls, so our experts balance these findings against your Cognitive Performance Assessment scores, and take into consideration your symptoms, history, current medication, and many more variables before developing a customized treatment plan.
Brain Maps are not a diagnostic tool, however we have found them to align very accurately with underlying symptoms. In some cases, a Brain Map can be helpful to lend evidence towards supporting or denying a previous diagnosis or more accurately pinpointing the sub-type of the diagnosis. This is especially true with attention issues.
Cognitive Performance Assessment
We measure everything on both a subjective and objective basis. The symptoms that you report during your initial consultation are considered subjective and they will be tracked along with your progress. Objective measurements are those that we can measure without your opinion. In this case, both the Brain Map and the Cognitive Performance Assessment are considered objective measurements. The Cognitive Performance Assessment will measure your level of attention, memory, flexibility, processing speed, reaction time and more. The first test will act as a baseline, and we will repeat this throughout the process to share your improvement results.
All new patients meet with
Britney Cirullo
, our head Neurotherapist, for an extensive intake. This will involve a discussion of all medical and mental health history, symptoms, previous injuries, current medications, conditions and training goals. Britney's assessment and notes will accompany the cognitive function tests, brain maps and any other documentation in the comprehensive assessment that our Medical Doctors will receive. This process, along with the functional tests and brain map will take around 2 hours, and is imperative to the success of the program.
What is Brain Training (Treatment)?
Our Physicians & Brain Performance Coaches use many different techniques and technologies to put you on the safest, fastest, most effective plan towards improvement. In many cases, that improvement plan will include Neurofeedback, a process of Operant Conditioning, or reward for good behavior, using signals from your brain to support whether you are producing the correct brain wave patterns or not.
We place an electrode(s) on a particular spot on your head, simply to read the electrical activity you are producing in that area. This information is sent to control objects on a screen in front of you, like a rollercoaster, which will only move if your brain is producing the correct brain waves. Our Performance Coaches act like fitness trainers and make it more difficult to move the control (rollercoaster) as your brain gets stronger. Your brain likes being rewarded, and over time learns how to reproduce that desired activity.
Repetition of this activity, along with strengthening of the pattern creates long lasting, positive patterns in your brain. Positive patterns mean better attention, less anxiety, more positive emotions, clearer thoughts, better sleep and better behavior.
Neurofeedback vs. Medication.
Neurofeedback is a more specific and long-term treatment than medication. Medication may mask the symptoms, or provide temporary relief from a condition, but they do not treat the source of the problem in the brain. Many medications also come with negative side effects including physiological and personality changes, sleep issues and addiction.
Neurofeedback trains the physiology of the brain, or the root of the problem. It can be targeted to specific networks or areas. Medication, on the other hand, treats chemicals, wherever they are produced in the brain, and has a global effect (wanted or unwanted).
"The research literature suggests that EEG biofeedback therapy should play a major therapeutic role in many difficult areas. In my opinion, if any medication had demonstrated such a wide spectrum of efficacy, it would be universally accepted and widely used."
Frank Duffy, MD, Professor of Neurology, Harvard Medical School, Head of Neuroimaging and Neuroimaging Research at Boston Children's Hospital.
If you are concerned with reducing your medication intake, we have medical professionals trained in medication management who will help you through the process.
Conditions
Neurofeedback has been proven through years of research to help alleviate or even eliminate symptoms of ADD/ADHD, Depression, Anxiety, Insomnia, Migraines, Cognitive Decline, Traumatic Brain Injury (TBI), Post Traumatic Stress Disorder (PTSD), Obsessive Compulsive Disorder (OCD), Addiction, Seizure Disorder and various Behavior Disorders.
At Carolina HealthSpan Institute, we have treated a wide variety of symptoms and disorders with high rates of success. Our staff and the technology we use, specialize in increasing quality of life while decreasing symptoms associated with physiological or mental health issues. Our primary focus is:
Technology
Not all Neurofeedback providers or offices are the same.
Neurofeedback, in general is a very Clinician driven experience, and your comfort level with the Performance Coach matters greatly to your overall success. The technology which the particular Neurofeedback provider uses also matters greatly to your success. We employ multiple different technologies for both assessment and treatment and we base their use on the individual and their presenting symptoms / reactivity.
For the "Brain Map" we use a qEEG machine called the NeuroField Q20. This is a top of the line, medical grade amplifier that gives our experts the cleanest, noise free read of your brain waves possible.
After trying multiple databases, we have found the NeuroGuide database to be the most reliable and accurate. It is considered the gold standard in qEEG for creating and comparing your "Brain Map" to a normative database.
There are many different types of treatment used in the Neurofeedback industry. You may hear terms like Single Channel, Bi-Polar, z-Score, LORETA, Alpha/Theta, etc… Each has its advantage in different cases, with different symptoms, severity and goals. We have the ability to use all research supported Neurofeedback treatment methods through our Thought Technology and NeuroField equipment.
We also use ultra power, electrical current Neurofeedback, called HPN in some cases. The HPN unit can be seen as an evolution of the LENS technology. It is a passive treatment that helps "reorganize" the brain and nudge it out of "stuck" patterns. Primarily we use this technology with Traumatic Brain Injury (TBI) treatment or Post Concussion Syndrome. We have also found this technology particularly effective in working with PTSD cases.
VERSUS
We are very excited to be one of the first testers and prescribers of the VERSUS technology from Sense Labs. This portable Neurofeedback technology has allowed many of our patients to continue their improvement once their specific goals are met in the office. This unit is build specifically to increase attention or lower stress response, and is not a medical tool. We are however very pleased with the functionality, engagement, accuracy and convenience of the unit, and will encourage patients to try one out in our office, and continue to improve their brain strength outside the office with this tool.
Alpha-Stim
Alpha-Stim® – Is an FDA approved medical device, used to relieve symptoms of anxiety, depression, insomnia and pain quickly and safely without depending on medication.
Our Performance Coaches are certified in both Microcurrent Electrical Therapy (MET) and Cranial Electrotherapy Stimulation (CES) and use the Alph-Stim technology in conjunction with other therapies, or in some cases on its own. We are an authorized retailer of the Alpha-Stim units but also offer the option to rent a unit for one or more months, making the solution very affordable. Please visit Alpha-Stim.com for more information or contact us to come in for a free treatment session.
Research
We are currently involved in a research project with the NFL Alumni Association, treating the symptoms of Post Concussion Syndrome using the HPN technology mentioned in the Technology Section, above.
We are very honored to be a part of this multi-site study, and see a huge benefit not only for the treatment of NFL players, but for traumatic brain injury treatment in general. We have multiple case studies proving the efficacy, and are now taking it to the next level of control and size. To learn more, visit our TBI page.
Below is a sample of conditions or issues (by no means the extent) and Neurofeedback research that pertains to each condition. Keep in mind, all of these references are very technically inclined and very in depth. Our Performance Coaches are familiar with all references listed below and would be happy to discuss the studies at length.
Our goal is to safely and effectively optimize your health in the most efficient manner using trusted and advanced solutions.
Your outstanding experience at Carolina Healthspan Institute is at the center of our healthcare model. Experience the benefits that 30 minutes or more with a physician can mean for your health.
Let's Get Started!